Laminar Flow Box Standard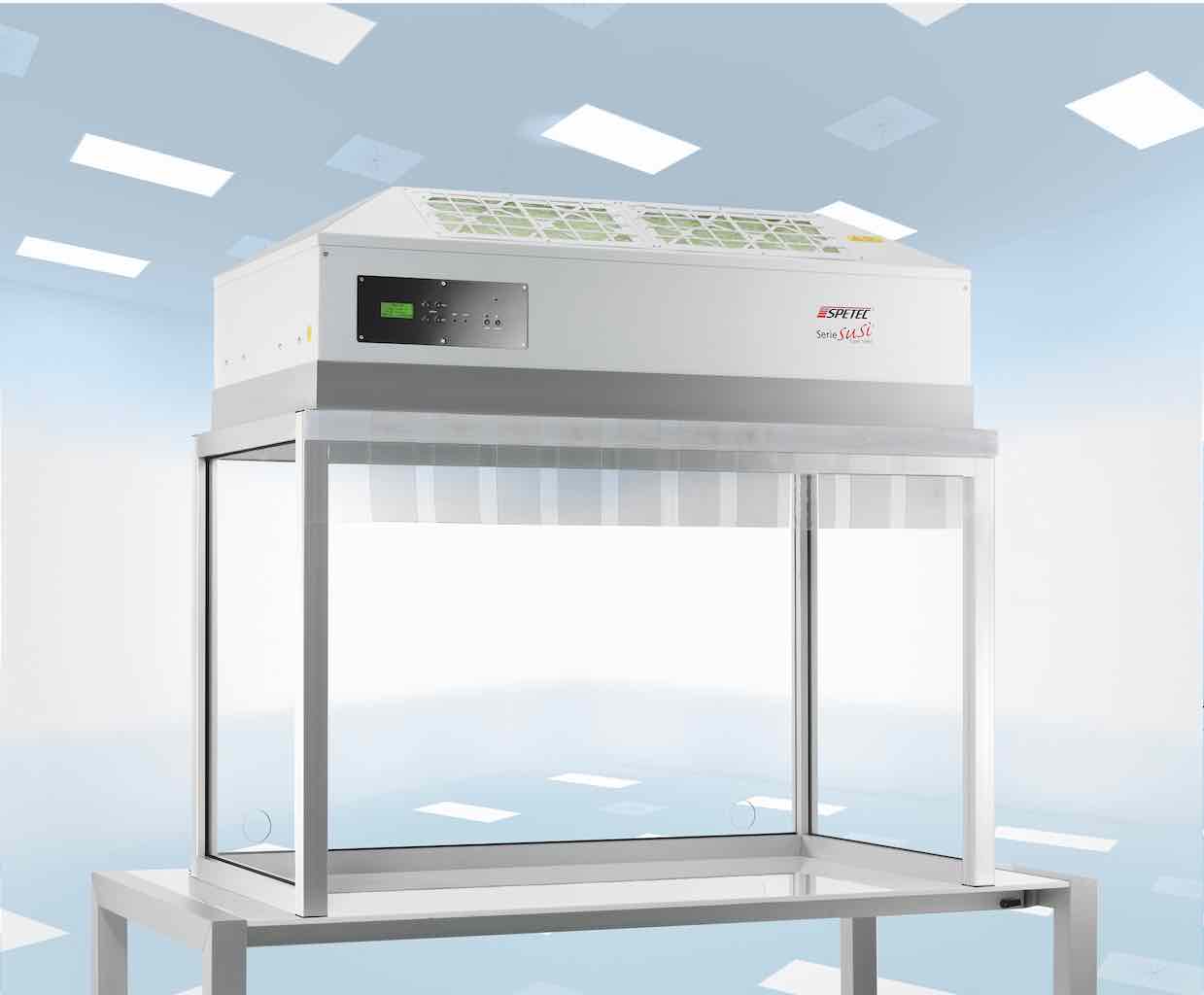 As an alternative to the laminar flow box of the FBS series "SuSi®", this version is offered without a sliding door and perforated metal floor. As a result, work can be performed directly on the existing table.
A well thought out air circulation ensures that the air flow happens from the inside to the outside and no contamination through outside air occurs on the inside of the box.
---
Control panel

The flow velocity can be controlled in 8 steps. The controls include the "night reduction" (eco) mode to save energy costs, and the "MAX" function to clean the workstation, parts, or equipment if applicable.


8 level adjustment of the flow velocity with night reduction and flushing function
LCD display with selected flow velocity in m/second
Automatic flow adjustment with filter replacement indicator (optional)
LED fault indicator
Interior light switch on the control panel (optional)
Service and interval indicator, dependent on the usage period
---