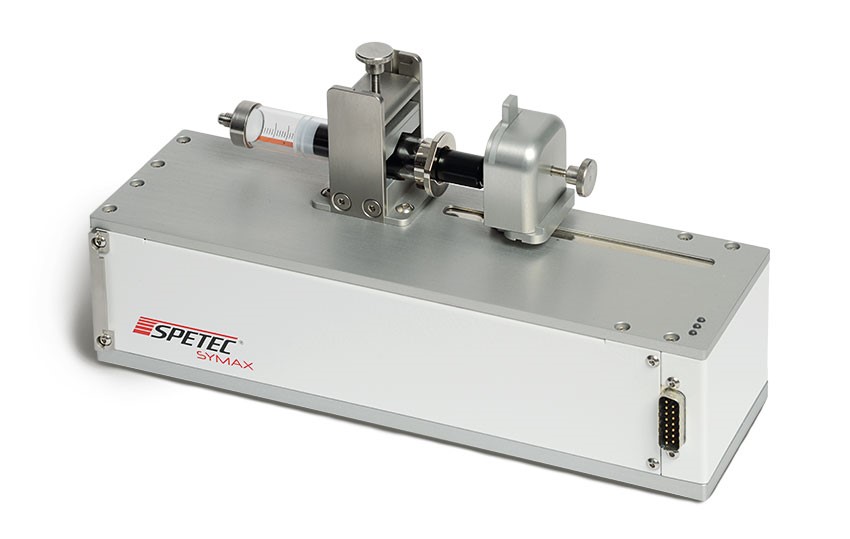 Symax syringe pump - stand alone version

The syringe pumps of Spetec are used for metering fluids in the microliter and nanoliter range.
Syringe pumps are now used in many other applications and in particular wherever precise metering is required.
Modern syringe pumps are also used in the field of medical and pharmaceutical research.
Range of applications:
Metering of microvolumes
Long-term trials
Extremely high-precision filling of fluids
Surface technology
Injection technology
Cell research
(Bio)analytical chemistry
Horizontal and vertical operation possible