Laminar flow
The basic principle for the development of clean room technology was established in the USA in the Sixties, when the principle of laminar flow as introduced. The ambient air is drawn in using radial fans and pushed through the filter and flow straightener. This generates a laminar flow, i.e. the air streams down in parallel flow lines. Particles are picked up by the parallel streams of air and ransported out of the box. The air can escape through the perforated floor of the box.
Increasing requirements for product quality and process reliability require a clean environment during manufacturing, treating and processing, and for storage. Clean room technology plays an increasingly important role in nearly all high-tech sectors.
Examples:
Laser technology
Optics and optoelectronics
Microelectronics
Manufacturing, processing and packaging of food
Packaging of pharmaceutical products
Chemical analysis
Assembly technology
For our unit family in detail please see below!
---
Application examples

The use of a Spetec laminar flow box reduces the particle concentration e.g. from approx. 15 Mio/m3 (size of 0.12 μm, MPPS) to approx. 1500 particles within the box. This corresponds to a clean room category of DIN ISO 5.
---
High performance filter
The Spetec laminar flow module FMS uses a type H 14 filter. It features a retention rate of 99.995%. This means that at a particle size of 0.12 μm (according to MPPS), the filter removes at least 99.995% of all particles. At a particle size of 0.3 μm, the retention rate is approx. 99.9995%. By using the H 14 filter, the Spetec laminar flow box FBS has an isolation factor of 10. This means that the air quality inside the laminar flow box is improved by a factor of at least 10 000 relative to the ambient air.
---
Unit Family
PBS, FMS, and FBS series device families feature a modular design, meaning that the individual components are compatible with one another. Thus the laminar flow box FBS is made up of the protection box PBS plus the filter module FMS.
For the user of a protection box PBS, this means that he can retrofit it to be a full laminar flow box by purchasing a filter module FMS. The FMS series laminar flow modules can be found on both the clean room cell and the clean room workbench.
---
Laminar flow module FMS series SuSi®
Filter module without box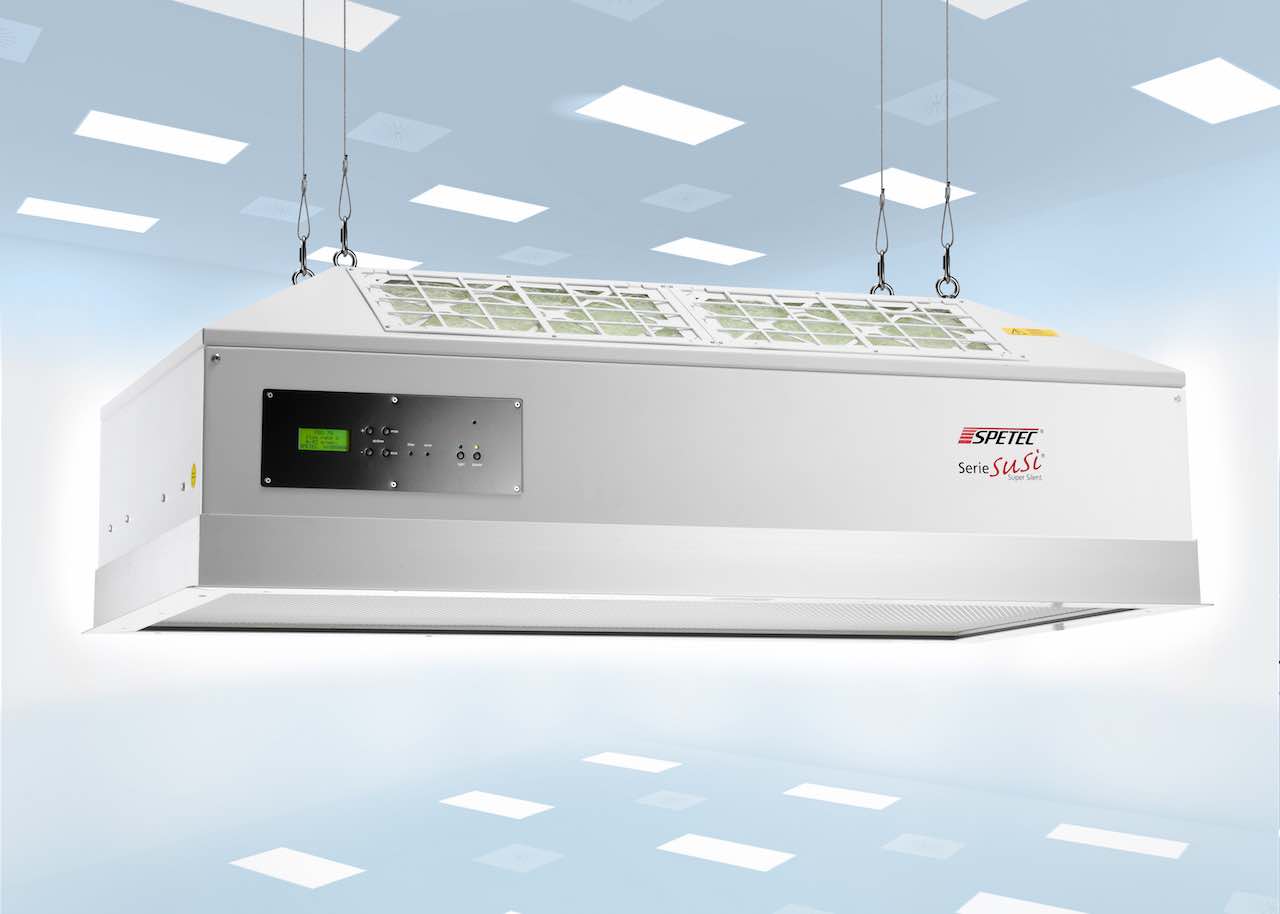 ---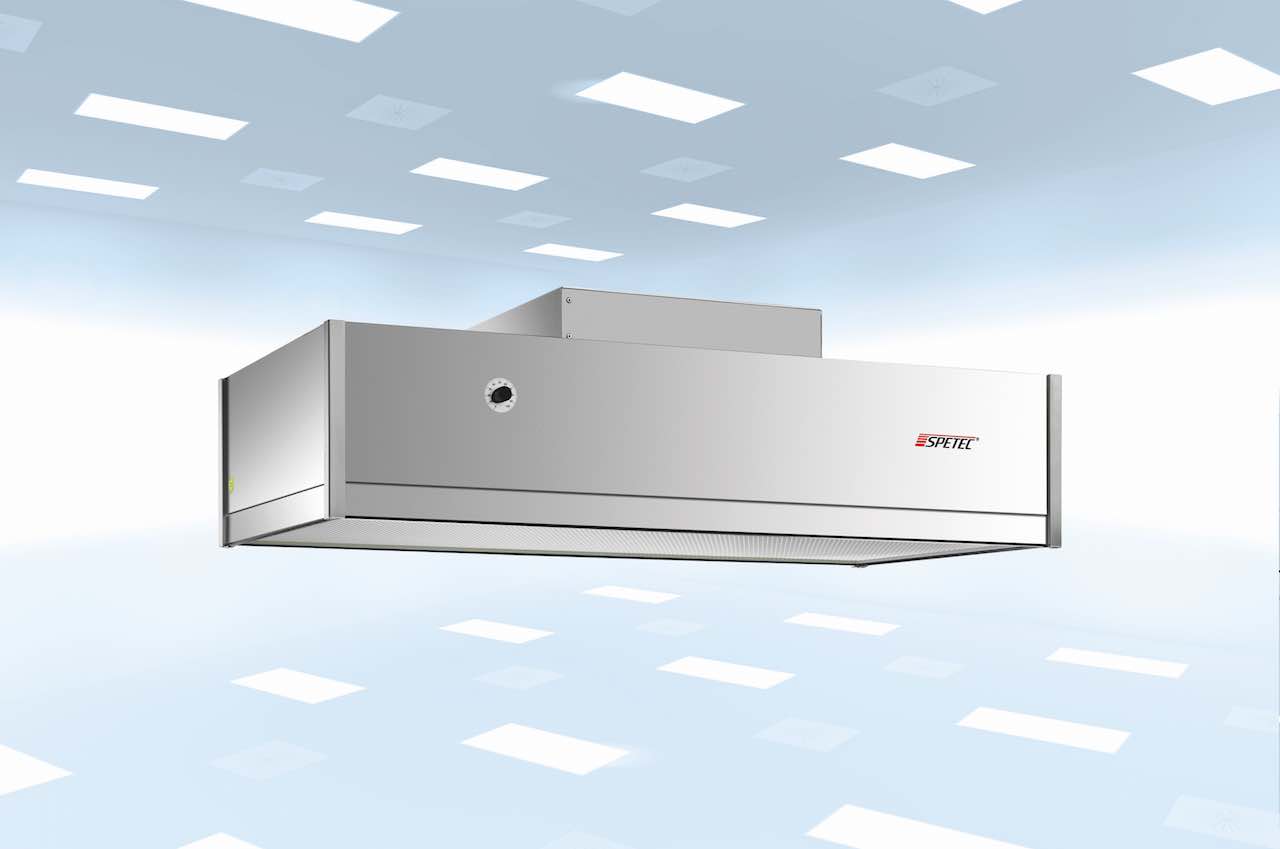 Laminar flow module FMS Basic
Basic version of the filter module
---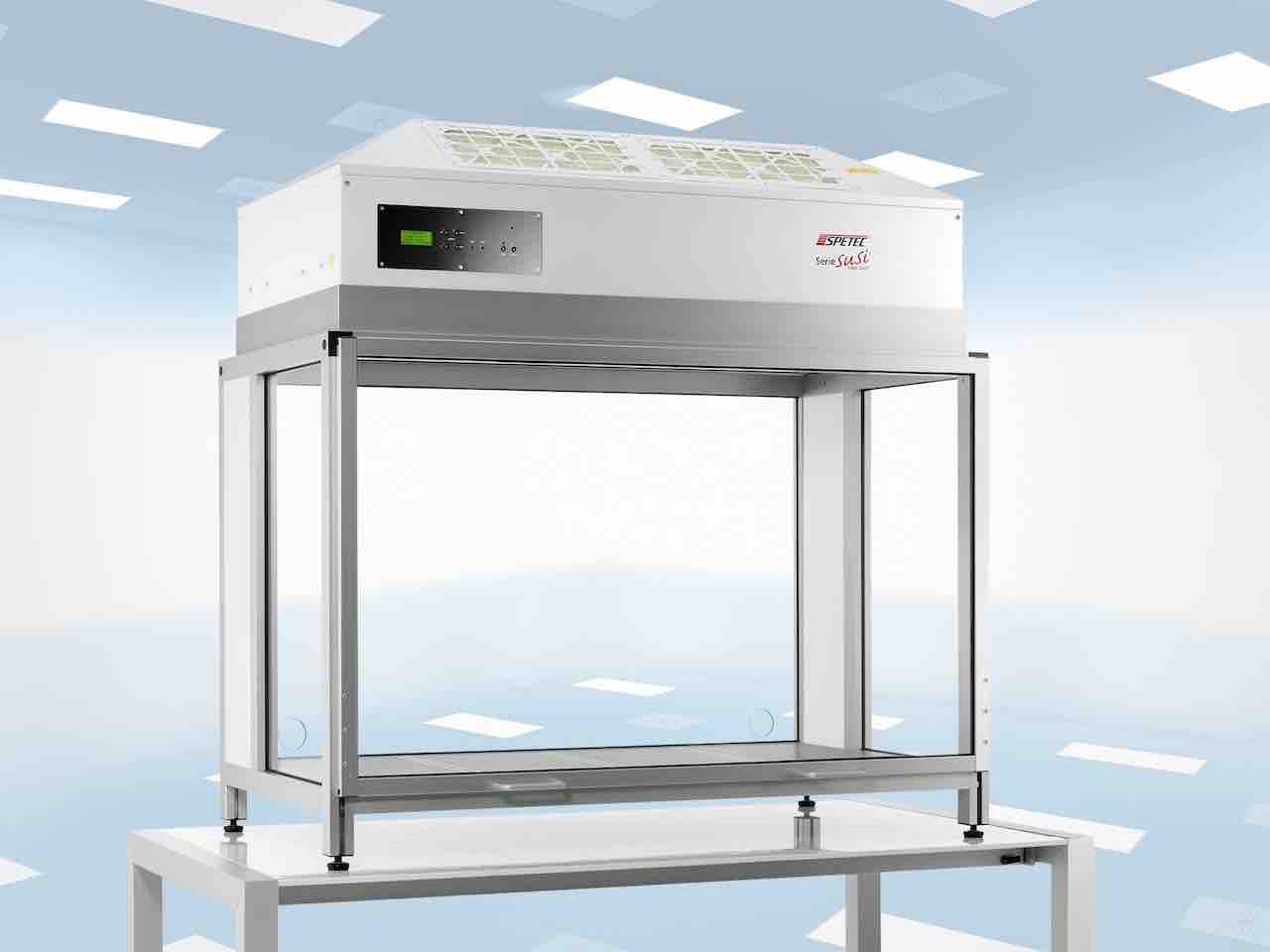 Laminar flow box FBS series
Complete laminar flow box incl. filter module
---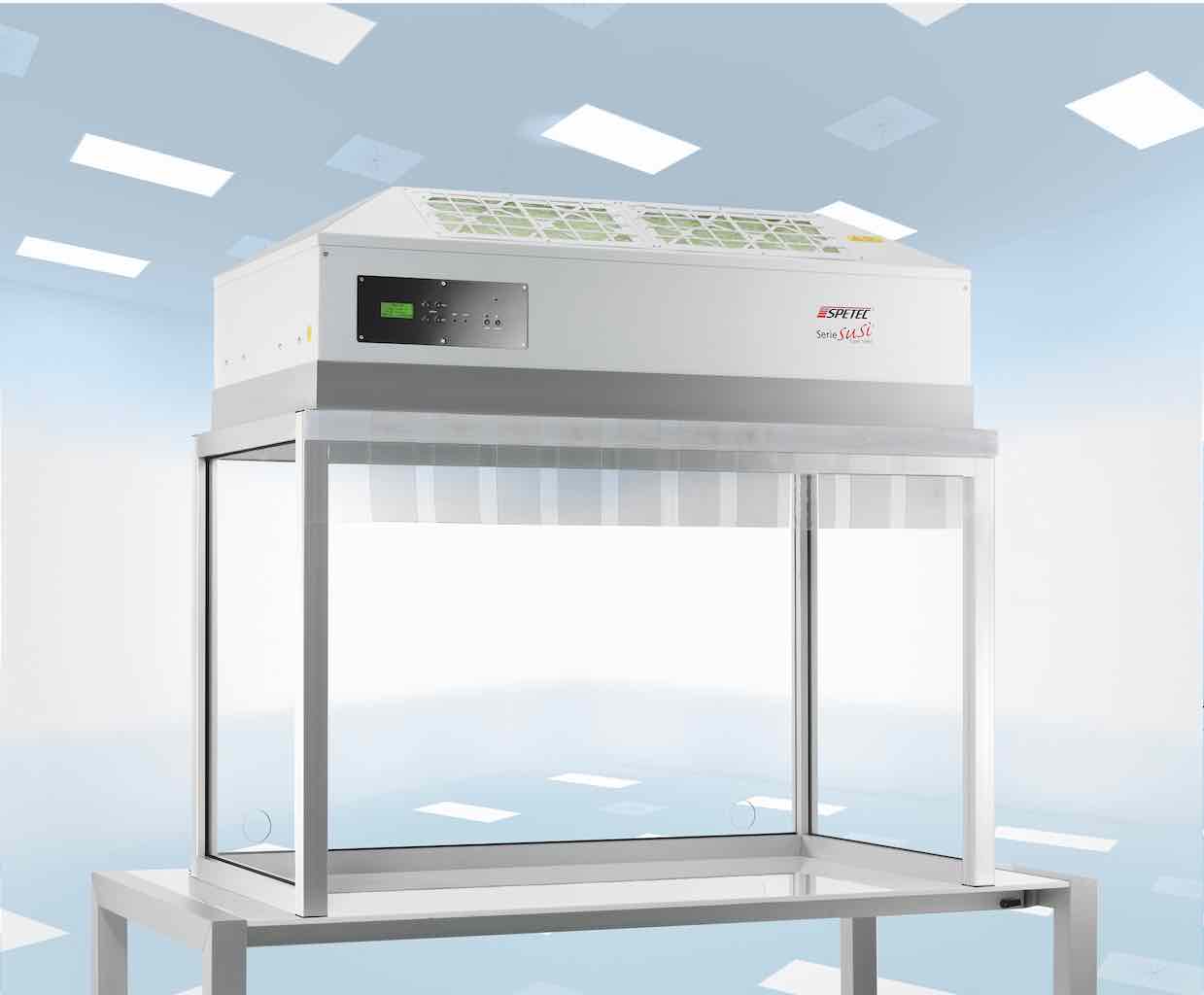 Laminar flow box FBS series standard
Simple laminar flow box including filter module
---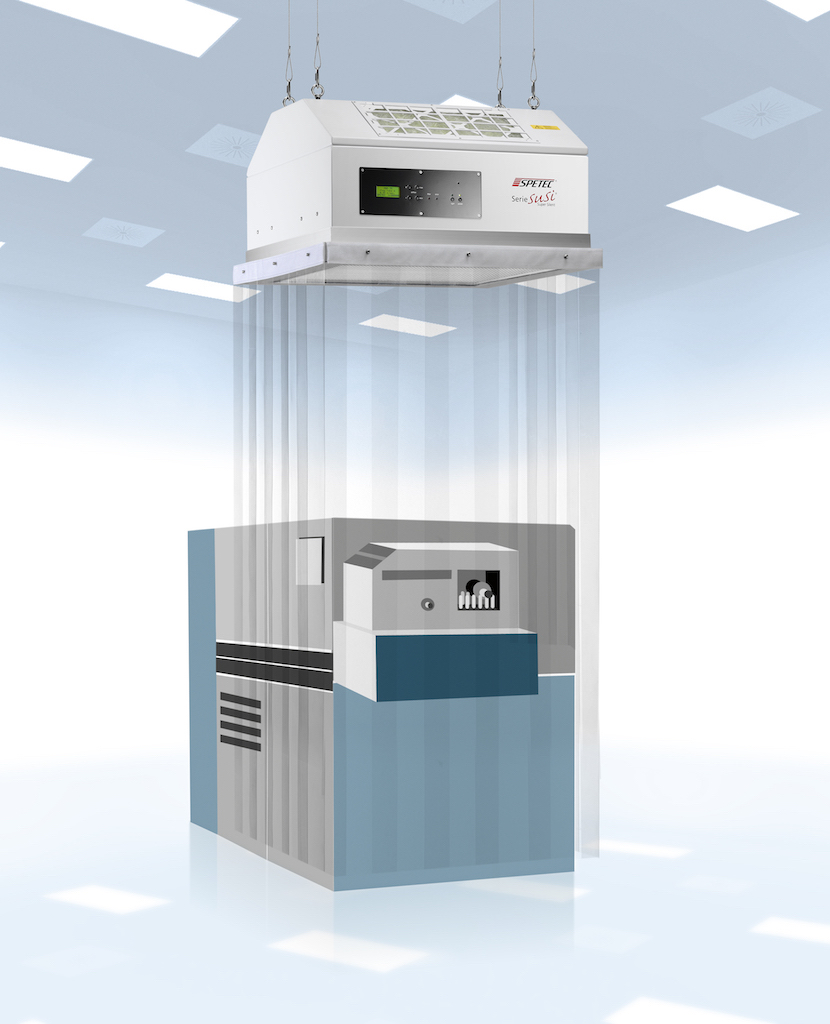 Laminar flow box FBS-V series
Filter module with PVC clean room strip curtain
---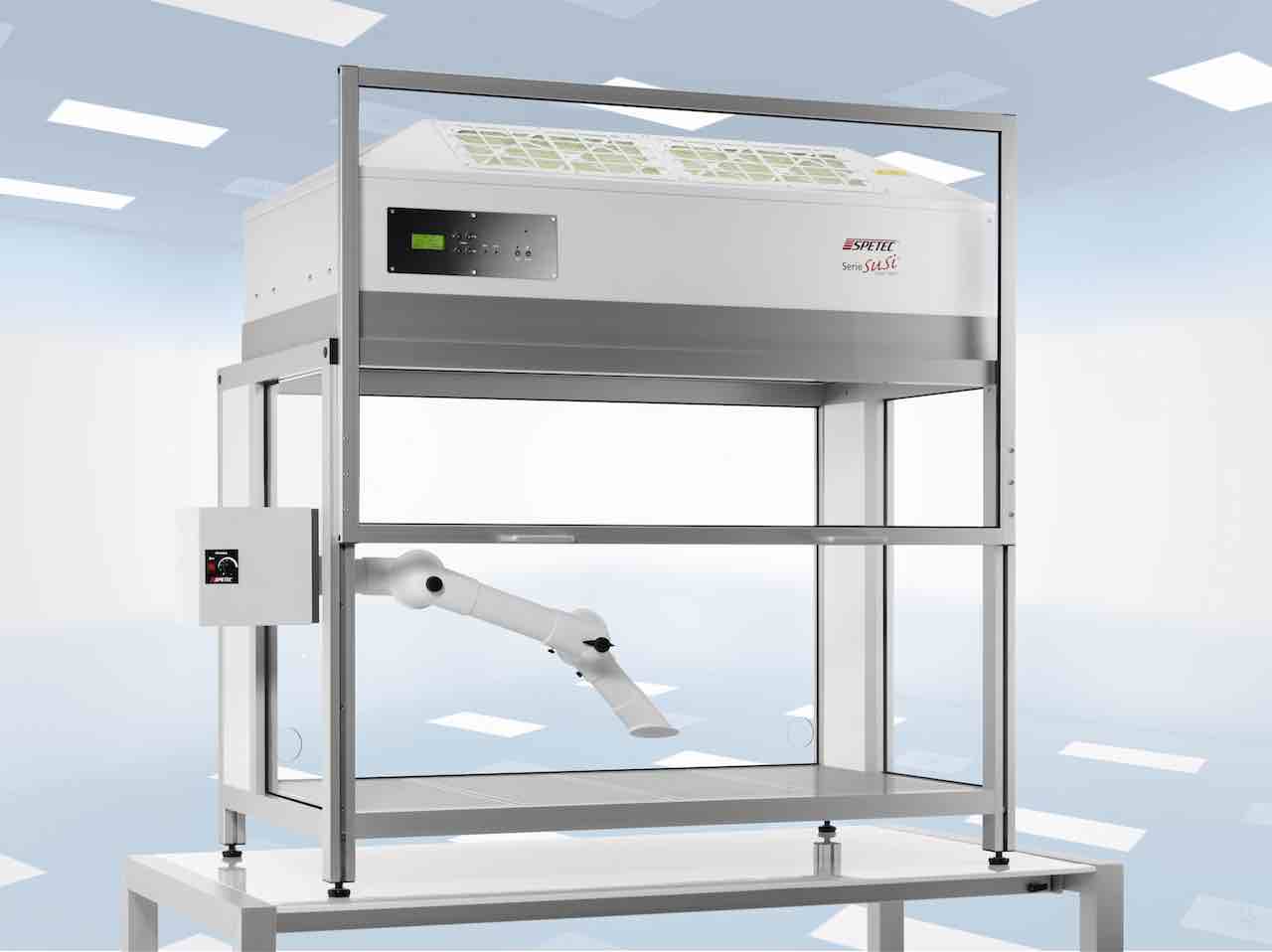 Laminar flow box EFBS series
Complete flow box with integrated telescoping vacuum system (acid resistant)
---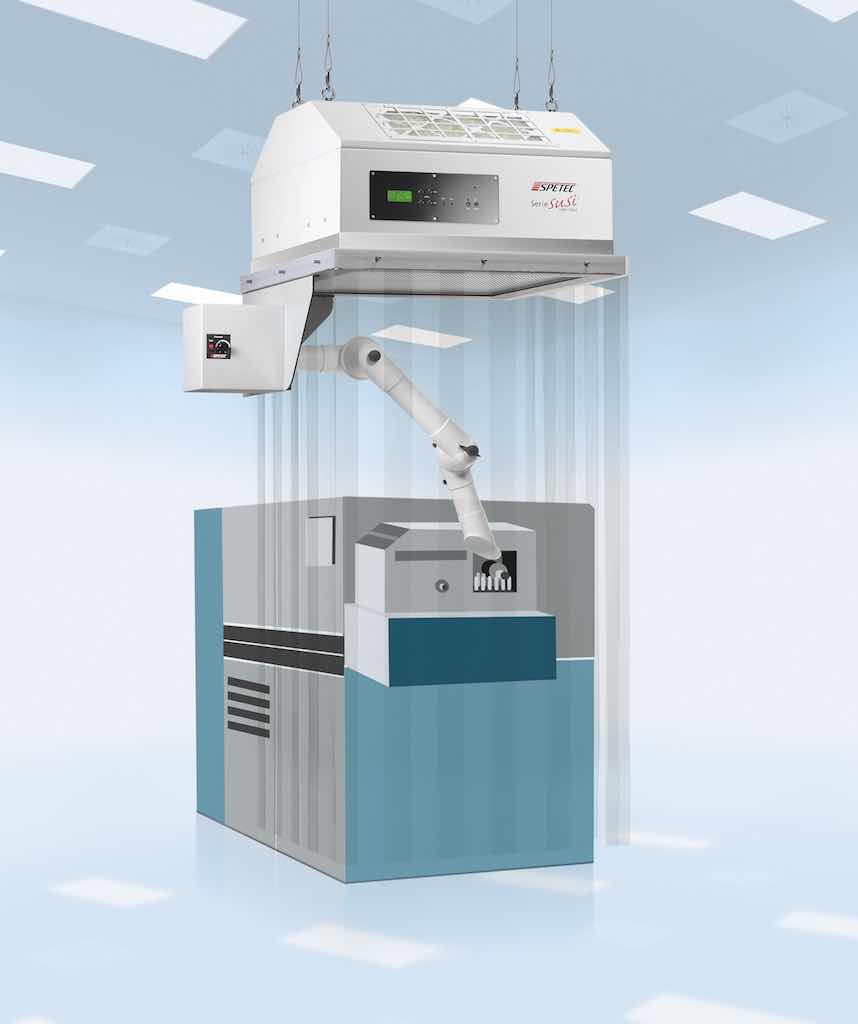 Laminar flow box EFBS-V series
Filter module with PVC clean room strip curtain and integrated telescoping vacuum system
---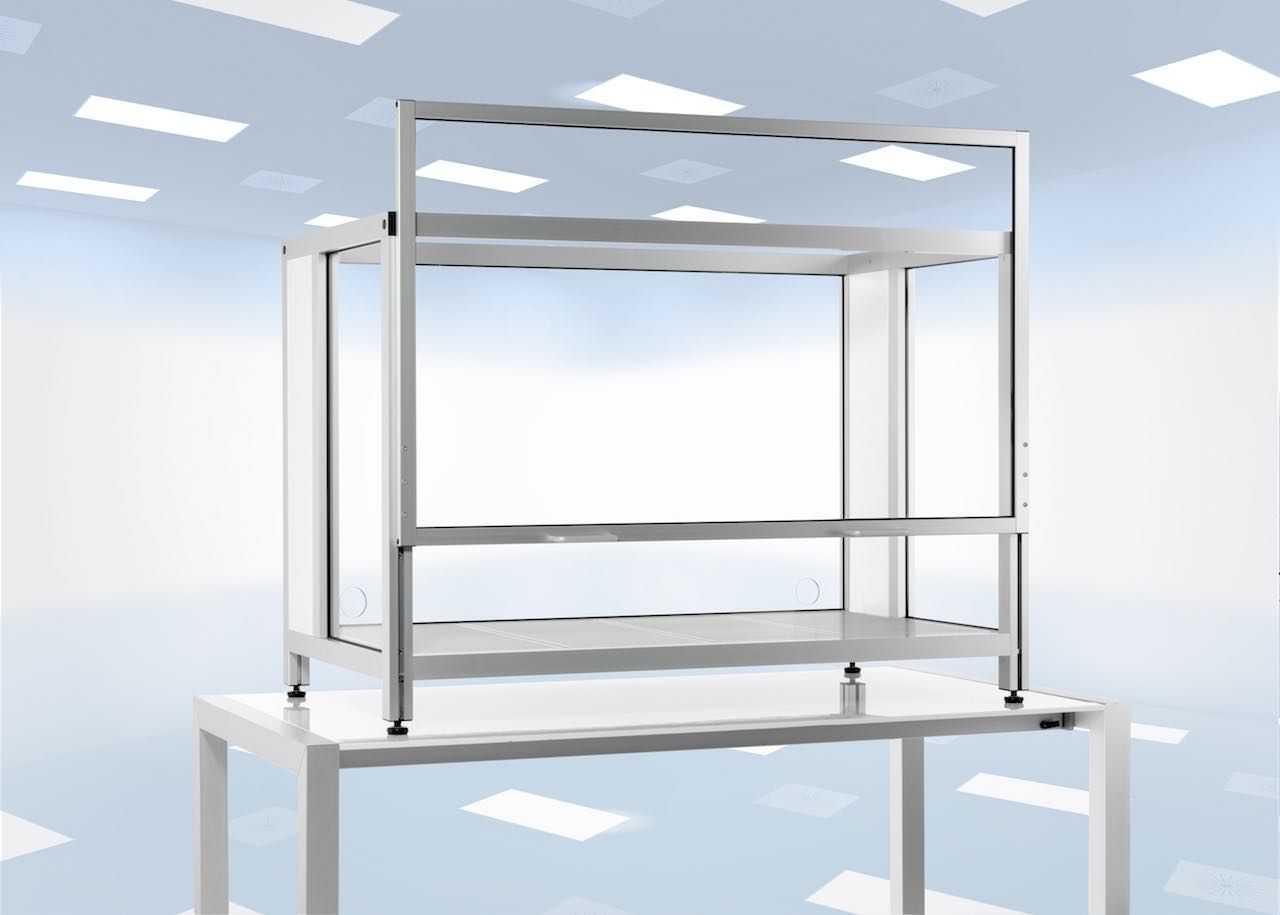 Protection box PBS series
Plain protection box without filter
---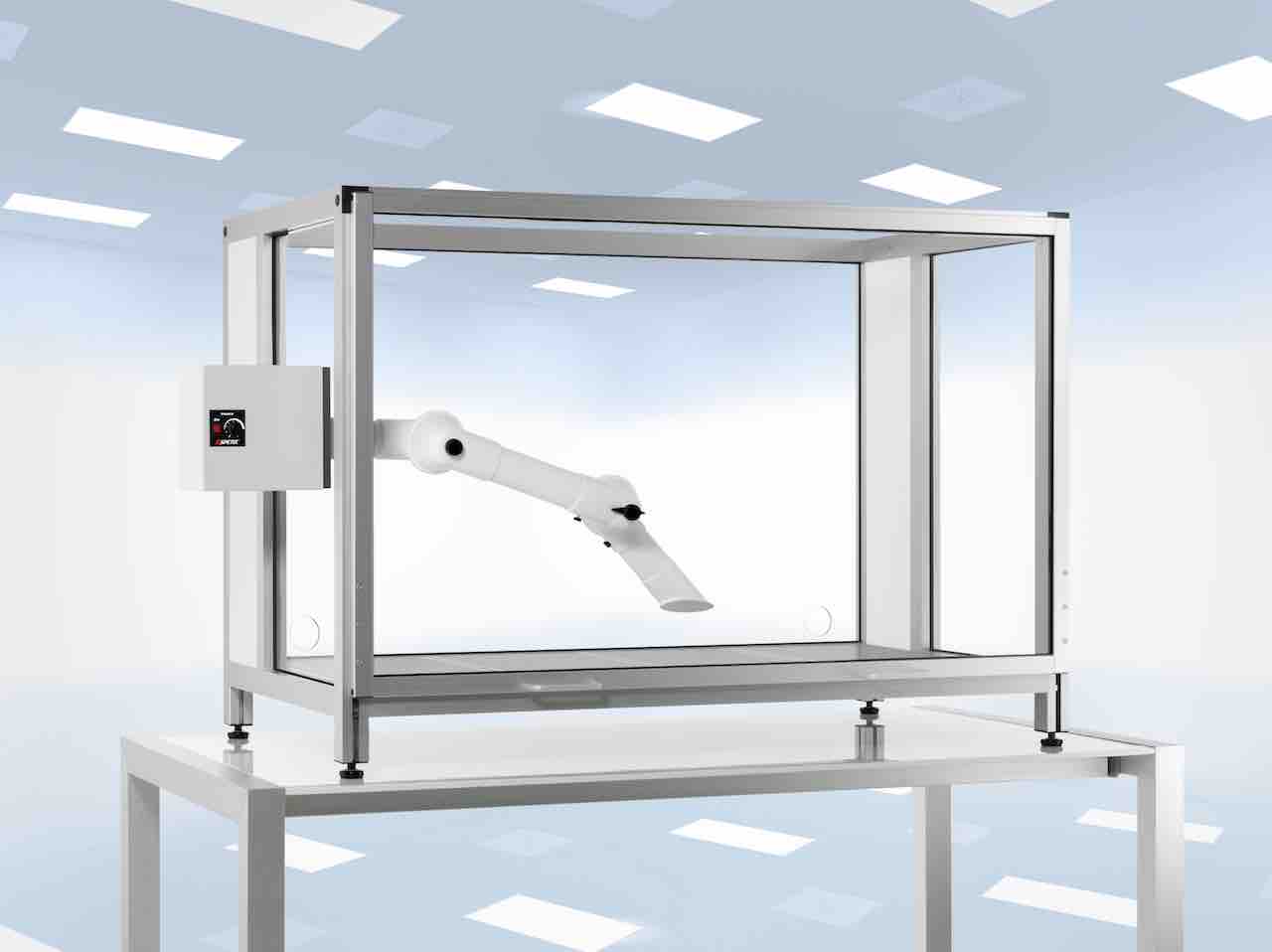 Portable tabletop exhaust hood EBS series
Exhaust hood without filter module
---