Peristaltic Pumps to built in as OEM pumps
The basic purpose of a peristaltic pump is to move fluids from A to B. But this is not enough for manufacturers of analysis equipment and other devices that require fluids to be transported. Alongside the technical characteristics such as pulsation, accuracy and stability, other factors also play a role, such as an attractive, individual appearance of the pumps.
And that is exactly what Spetec aims for.
Spetec does not offer traditional series. Instead, a few basic components and parts are used that are manufactured in large quantities for many customers. The visual appearance, on the other hand, is always designed to customer requirements. In essence, this concerns the color and form of the baseplate on which the actual pump is fitted. It is also possible to influence the color and shape of many other individual components.
The result is a custom product bearing the signature of the device's manufacturer and which perfectly matches the design of the overall unit.
A number of key benefits are brought together:
Low costs
Simple installation during final assembly of the analysis units
Custom styling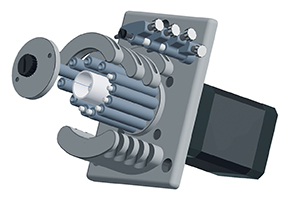 To help you make the right decisions as you put together your custom product,
our peristaltic pumps are grouped into three categories :


Stepper motor controller SM04
The optionally available Spetec stepper motor controller SM04 is an in-house development that can be fixed directly to the pump. It has been designed for the operation of 2-phase stepper motors with step angles of 1.8° and 0.9°. Using the Spetec SM04, a single full step can be subdivided into 64 microsteps. This corresponds to 12,800 steps per revolution. This ensures that the equipment runs extremely smoothly and silently.
Benefits
• On-chip temperature monitoring
• Reduced current at low speeds, resulting in less
heating of stepper motor
• Simple control via analog input
• Quieter running through 1/64 microstep control
• Board can be operated without ventilation
• Compact assembly at installed pump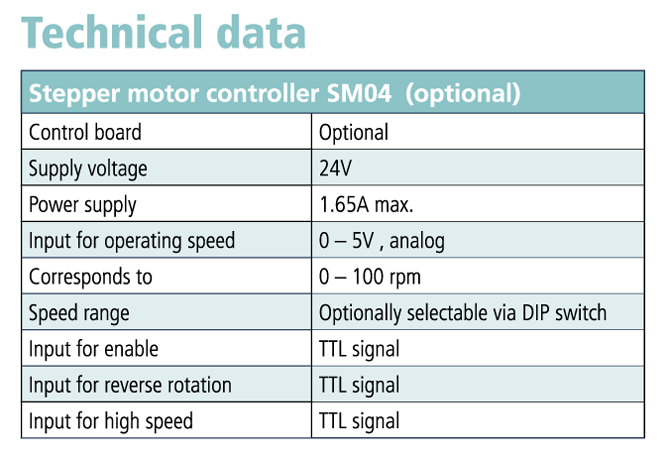 Examples of built-in peristaltic pumps: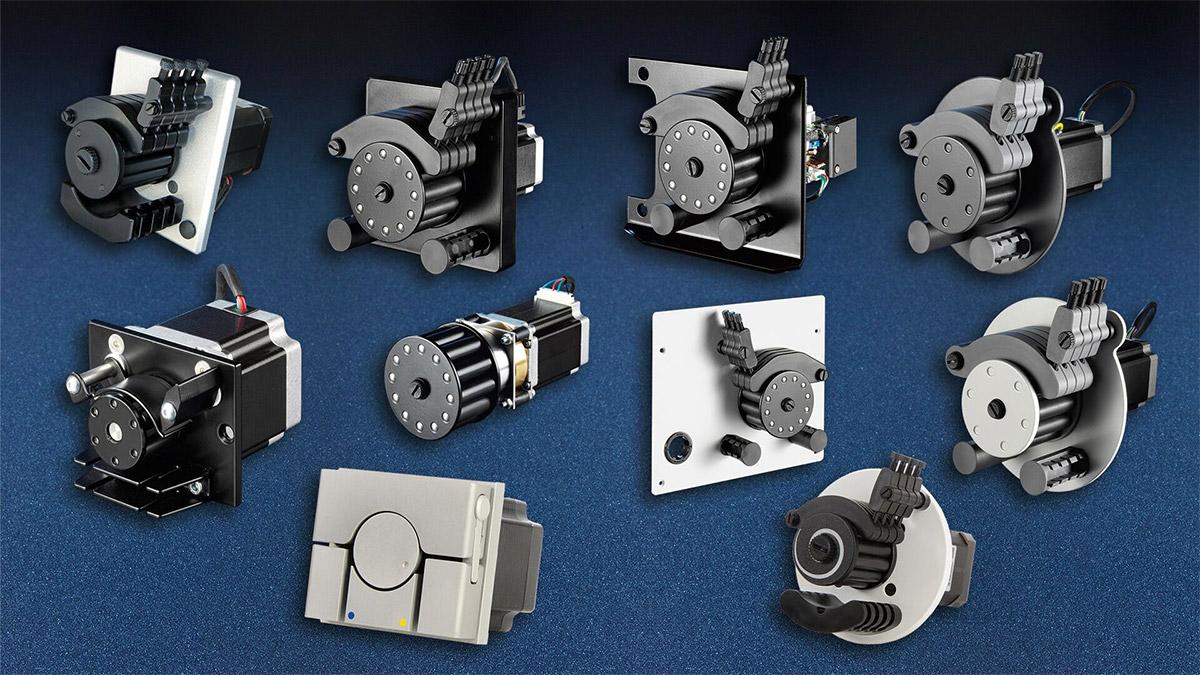 ---