Symax double stroke syringe pump
The Spetec syringe pump Symax double stroke is an extension of the already available syringe pump Symax. A simple spindle, driven by a stepper motor and operating with shifted power transmission to the syringe presser, allows the simultaneous drive of two separate syringes.
While the first syringe is being emptied, the second syringe can be refilled in the meantime. Even large pumping volumes can be constantly transported without pulsation over long periods without having to constantly change syringes manually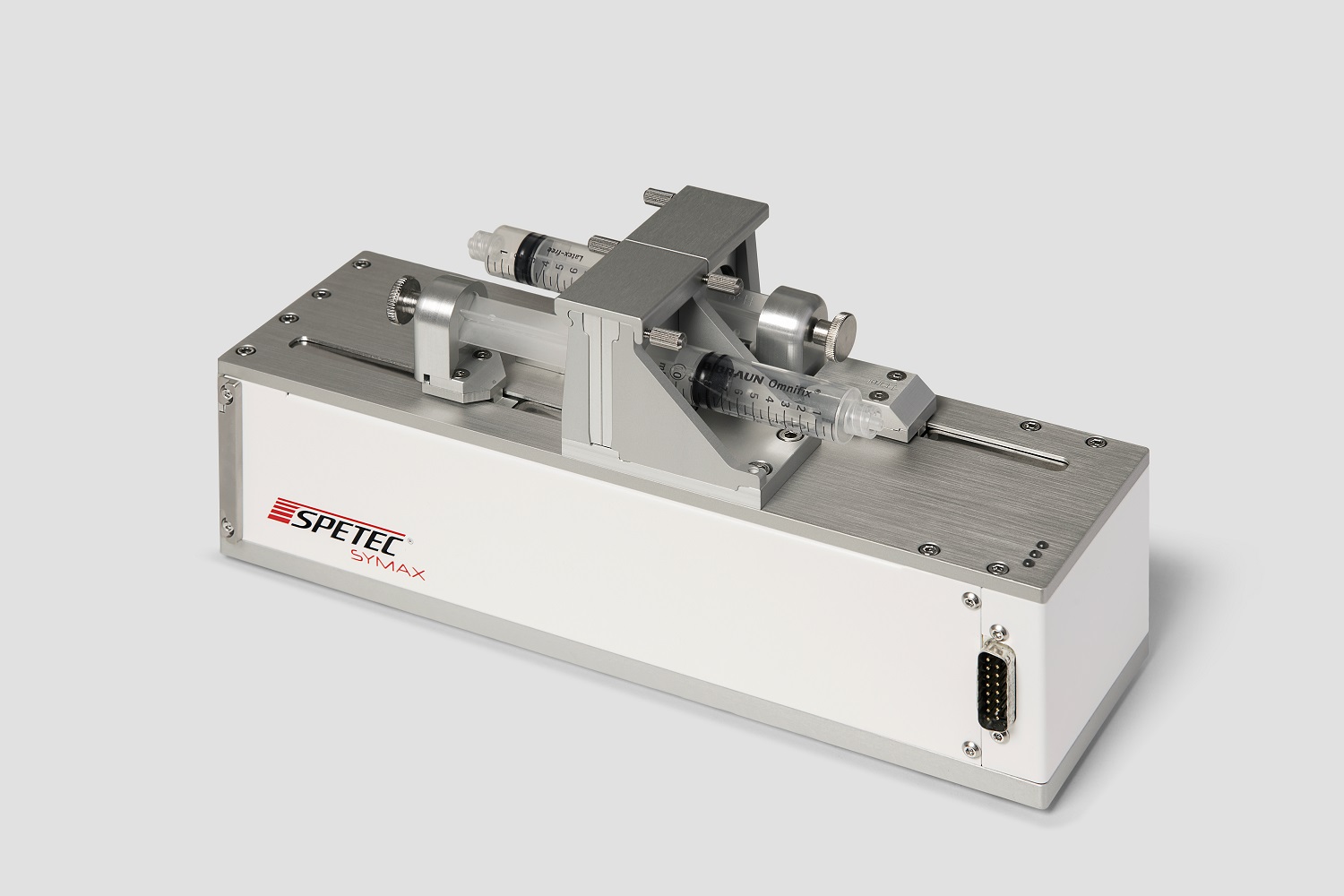 Core elements are stepper motor, spindle, linear guide, syringe holder and exchangeable syringes. Thanks to the stepper motor's high resolution of 25,600 steps per revolution, individual motion steps are practically imperceptible. A connecting part, which rigidly connects the spindle with the syringe plunger, transmits the driving force of the stepping motor and thus provides the feed, i.e. the filling or dosing.